- What you don't know can hurt you -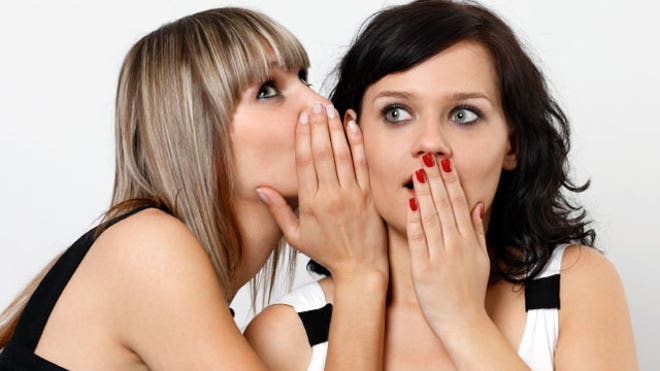 For years, experts have cautioned job seekers to monitor and control their social media presence to prevent potential recruiters and hiring managers from getting the wrong impression from reading inappropriate comments and seeing those horrible photos that friends just love to post. In today's employment market, it has become equally important for businesses to be aware of their online reputation.
Just as shoppers rely heavily on online services before making purchases for anything from electronics to furniture, shoes or appliances, job seekers now have many sites available to research a company's reviews, CEO approval ratings, salaries, interview questions, and competitors, in addition to searching job openings. Where (not so long ago) these sites were merely places for disgruntled ex-employees to vent, they now provide the social-media savvy jobseeker with a handy resource to learn the ins and outs of prospective employers.
Of course, as with any compilation of user-driven reviews, there will frequently be a certain percentage of overly negative posts. That said, it is important that a company is aware of the overall perception being created in the job market. Are salaries in the organization well above or below the averages for like job descriptions? Is the typical job approval rating significantly lower than the competitor? Not only are these possible indicators for your future recruits, they are also possible indicators for attrition within your current workforce.
While targeted to job seekers, staying abreast of the activity on sites like Glassdoor, Indeed, and CareerBliss can provide a company valuable insight and resources:
Employment Brand – postings provide real-time visibility into the market's perception of your quality as an employer, along with the up and down shifts in momentum as your world changes
Cheap Advertising – as the popularity of these resources has soared with potential candidates, the ability to post basic job ads free, or the option for low cost "premium" ads, provides the company with an economical outlet for recruiting
Know Thy Enemy – if your information is out there, so is your competitors'. These public forums provide the opportunity to track their trending, providing an alternative resource to try to stay ahead of potentially damaging activities.
Some additional considerations when monitoring your company's presence in these forums:
Oversight – Most sites have some level of oversight, but you should also moderate the feedback posted about your organization.  Many forums will allow the company to provide some level of input to flag inappropriate content, possibly removing it. Keep in mind – strong opinions (even when they are negatively addressed toward your company) are acceptable; grievous venting, inappropriate comments or false claims are not.
Avoid Head in the Sand – While it is not uncommon to see a disproportionate number of negative reviews from the disgruntled former employee ranks, do not completely discount the negative reviews. Look for common themes or an up-tick in the number or frequency of negative posts. You do not want to miss a potentially costly trend in the workforce.
As an employer, keeping abreast (or even taking advantage) of these resources can not only provide you with the opportunity to gain greater insight into your employee satisfaction, but can help with recruiting expense, control your online brand, and provide a source for always needed competitive advantage.
Annastasia Bell has over 15 years of experience in business development and management, project management, data capture and analysis, process development, and implementation management. A seasoned workforce management professional, Annastasia has delivered WFM consulting services to organizations such as Anchorage School District, Fort Wayne Community Schools, Maple Leaf Sports Entertainment, and Western Financial Group. In addition to leading the workforce management team at HRchitect, Annastasia regularly speaks at industry events and publishes educational content related to her work in WFM.